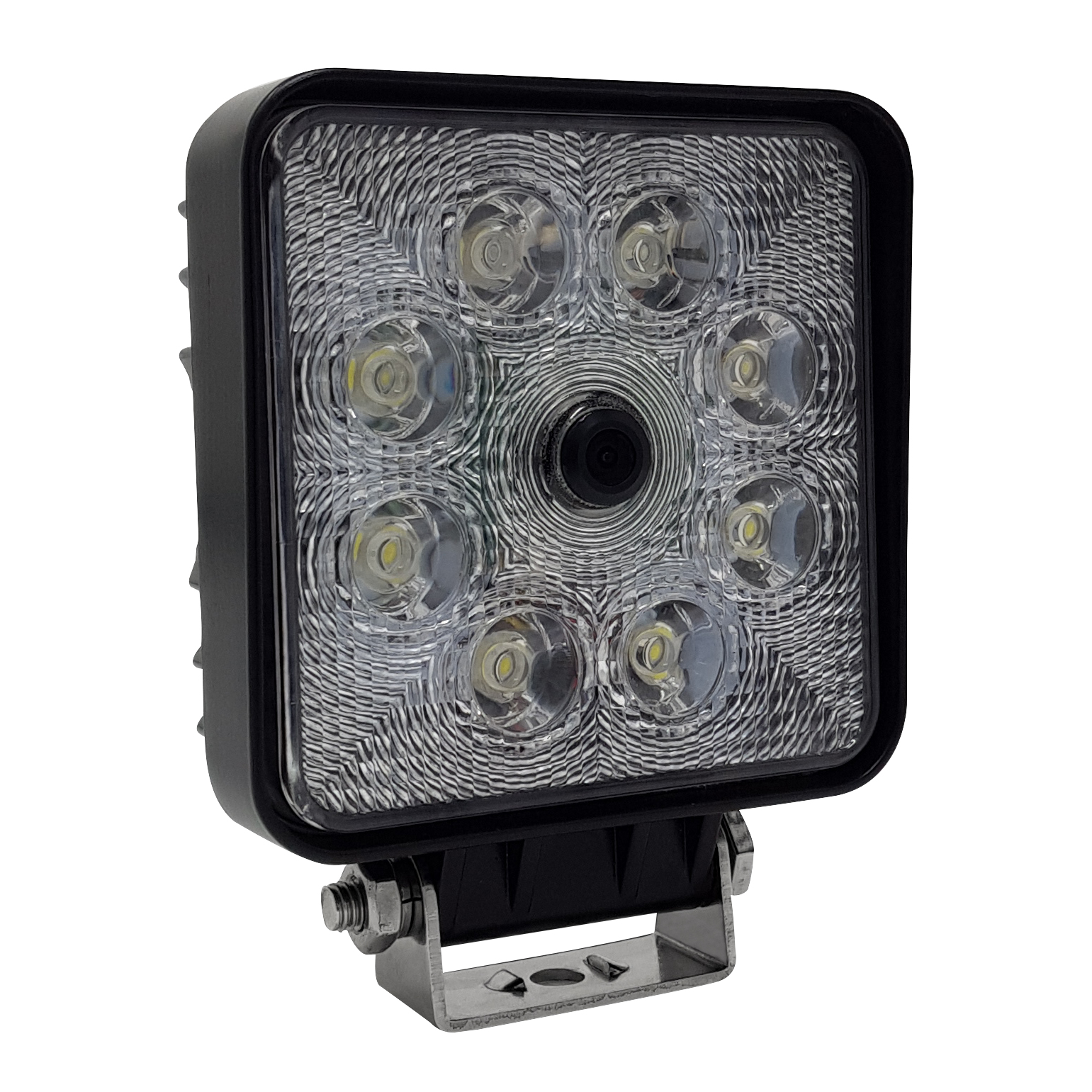 Color rear view camera as parking aid and rear traffic observation
CARGUARD REAR ANGEL VIEW ™ RAV-S working camera 9-40V with floodlight 9-48V, 700TVL, 140°, black, PAL
Feature Description:
With our extremely high-quality and durable rear view cameras, you can upgrade multimedia systems and standard OEM navigation systems of numerous manufacturers to a full-fledged rear view video system. For this you can get the right adapter for almost every vehicle model.
Many of our navigation models have a camera input. Our AHD monitors are suitable for the full HD variants.
The camera image is displayed on the screen and the working area is illuminated bright as day up to a distance of 50m, as soon as reverse gear is engaged or a switch is turned on.
For the use of multiple cameras, we offer various switch boxes individually tailored to your needs. For vehicle front use, you can mirror this camera.
Device Information: 
Excellent resolution: 610. 000 pixels with 700 TV lines
Camera power supply: DC 9-32V +/- 10%
Floodlight power supply: DC 9-48V +/- 10%
Lens coverage range: 84° (vertical) / 107° (horizontal) 140° (diagonal)
designed according to IP68 protection class, the high protection standard for components on vehicles
protection against permanent immersion in water
protection against foreign objects: Absolutely dustproof
Protection against contact and shock
The powder-coated black die-cast aluminum housing is attached to the vehicle with a 2 mm thick, torsion-resistant stainless steel mounting base
Extremely resistant to branches, high-pressure cleaners, storms, dirt, winter weather and rain
Waterproof screw connections
Image sensor size: 1/3 inch CMOS PC1058K
fast real-time image transmission
8 highest quality white LEDs guarantee a daylight bright image even in the dark
Night vision 30 - 50 m
LED floodlight output: 24W
Floodlight beam angle: 60°
Light brightness: 1154 lumens
Color temperature: 6000K (daylight bright)
Light sensitivity: 0 lux (with LED light at night), 0.1 lux (daytime)
Vibration resistant up to 10G
Shock resistant up to 100G
Heating against condensation: active below 10° Celsius
Automatic backlight compensation
Automatic brightness u. White balance
TV system: PAL (NTSC available on request)
Antifog lotus coating
Focal length: f= 1.7 mm
Video signal output: 1 Vp-p, 75 Ohm
Current consumption in operation: 65 mA during the day, 2300 mA at night
Operating temperature range: -20° C to 70° C, max. relative humidity 95%
Stand temperature range: -30° C to 80° C, max. Relative humidity 95%
Sampling system: 2:1 interlace
Synchronization: internal
Horizontal synchronization frequency: 15.63 kHz / 15.73 kHz
Vertical synchronization frequency: 50 Hz / 60 Hz
Gamma Consumption: 0.45
Gain Control (AGC): automatic
Signal to Noise Ratio: 48 dB
Electronic Shutter Speed: 1/50 (PAL) ~ 1/100. 000 s
Product dimensions and weight:
Product dimensions (LxWxH): 137 x 108 x 42 mm
Weight: 556 g
Logistics:
Part number: RUS13333PT
EAN: 4260456384628
Packaging weight: 1764 g
Packaging dimensions: 298 x 170 x 86 mm
 
Certificates:
IP68 waterproof and dust resistance test (for permanent immersion in water, specific for road vehicles)
Salt vapor test certificate
ROHS
CE
E-Mark
Scope of supply:
Color rear view camera 9-14V
Voltage converter 9-32V
20 meters connection cable with 4 pin aviation connector
Adapter to RCA connector
Stainless steel mounting base and M8x25 screw for mounting on the vehicle
Installation instructions
Accessories:
Camera magnetic base with 80 kg tractive force for safe, mobile mounting (Art. No.: RUMF)
| | |
| --- | --- |
| Item ID | 1257 |
| Manufacturer | CAR GUARD SYSTEMS |
| Content | 1 piece |
---